Your new furniture is in place and you've enjoyed several years thus far and one day you notice something is not quite right with your furniture. Outdoor furniture can take a lot of abuse, especially if not cared for properly based on the manufacturers' recommendations; however things can occur which warrant a review by the manufacturer. The good news is that your extensive purchase may be covered by the manufacturers limited warranties for materials and workmanship. Luckily, we have partnered with some of the best manufacturers in the industry that stand behind their products' workmanship and materials.
At California Patio we understand that things happen beyond the control of the customer. Sometimes the right elements can combine and can affect frames,  finishes, construction fabrics, etc.. Other problems may creep up overtime and when left neglected, they can accelerate the wear and tear on your furniture. Each manufacturer covers warranties different and you should review the manufacturer's website for further clarification on what is covered. It's important to note that warranties are covered and handled through each manufacturer. California Patio does not offer or promise any extended warranties unless specified at the time of sale beyond what is covered by each manufacturer. All warranties apply to the original owner  only as listed in the sales order or contract.
Frames – Limited warranties against  Structural or workmanship defects under normal use and proper maintenance.

Finish –  Limited warranties against blistering, peeling, or fading of the frame finish under normal use and proper maintenance.

Cushions/slings – Limited warranty on the quality of the craftsmanship and construction of the cushion, as well as any fading or discoloration of the fabric, which has been properly maintained as listed in our care and maintenance instructions.
You are not the original owner.

Does not apply to defects or damage related to shipping, accidents, staining, natural weathering, misuse, negligence, alterations, repaint, repairs. Shipping damage should be addressed with the shipping entity. California Patio will cover items damaged by our own negligence.

Rusting, oxidation of frames resulting from exposed metal and scratches, chips or not maintained properly.

Accidental damage including fire, wind or other "acts of God".

Permanent stains as a result of poor maintenance, suntan lotions, oils or other substances such as paint.

Hard water depositits or calcium build up.

Not following manufacturer recommendation maintenance strategies.

Improper cleaning chemicals which have damaged the frame, finish or fabrics.

Table tops installed with non-authorized bases or methods.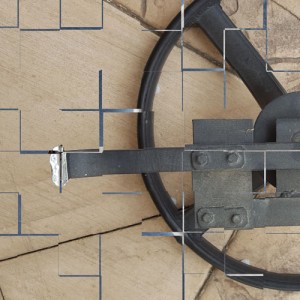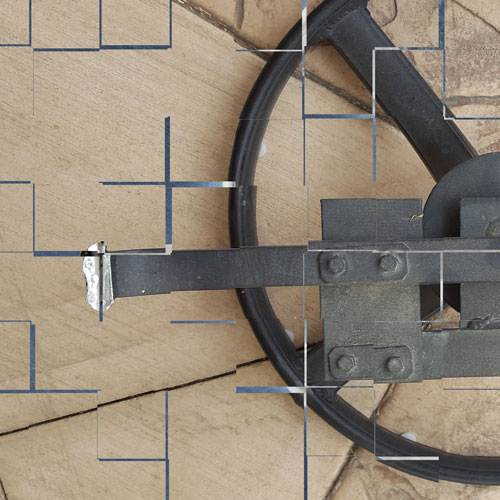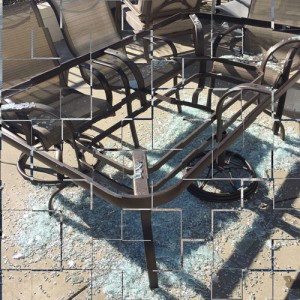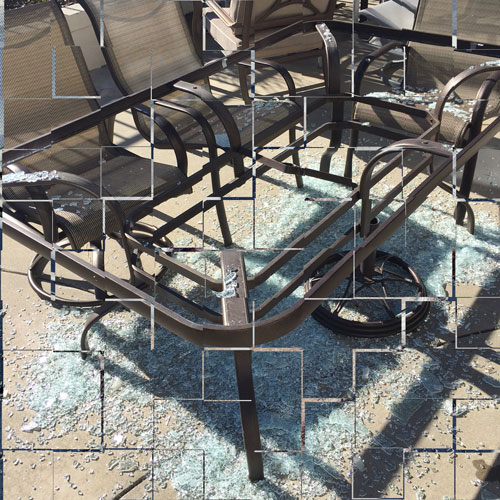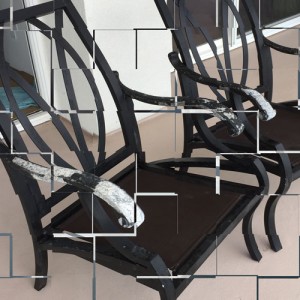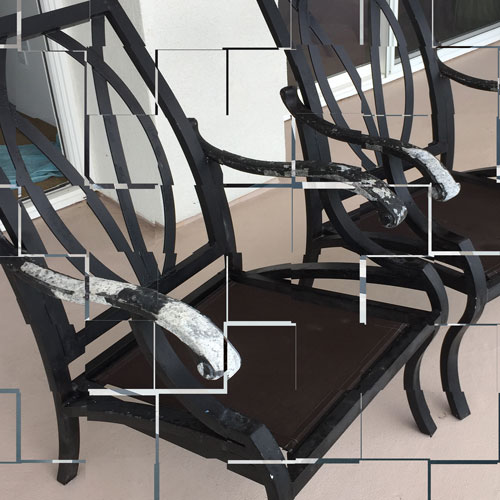 Warranty claims are traditionally managed by the location / retailer you originally purchased the furniture from. If not a previous California Patio customer, we strongly recommend you follow-up with the retailer / vendor you originally purchased through first before going through our Warranty Department. If this is not feasible, we are more than happy in assisting you in getting your claim through to the manufacturer. Items required for claims:
Copy or scan of Original Sales Order / Invoice (Any "altered" documents will be rejected).

Photographic Evidence to process the claim with the manufacturer.

Any other pertinent information relevant to the claim.

Patience
After submitting your request through our Warranty Department, we will follow up within 10 business days of receipt on the current status of your claim. Please note, during certain times of the year, manufacturers claims may take additional time to process. Please know we will do everything in our power to facilitate the processing of claims, however, all products are warranted through the manufacturer and California Patio provides assistance in claim processing and we assume no Liability for product warranty. Hostilities, "strong-arming" or other negative transgressions will not be tolerated. We are here to assist you in communicating with the manufacturer.